This is a collection of ideas I found on the internet. I did not want anything with deers, Santa or ivy so instead you can find ideas connected with stars, snowlakes and bells. I hope my mother will enjoy seeing one of these at our Christmas table:)
Looks really festive!
Seems easy to do if I end up not having much time.
I would do this one for christmas with different colors.
Such a cute idea!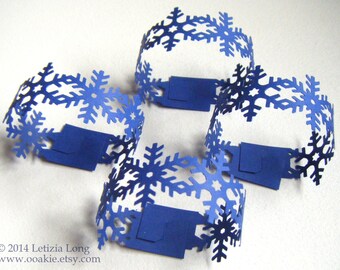 These two might be more difficult to make. I see the second one could be done with a laser cutter at our local college. They look very elegant and the second one even reusable so they might be worth a little extra effort.